What is the Unlimited Monthly Subscription?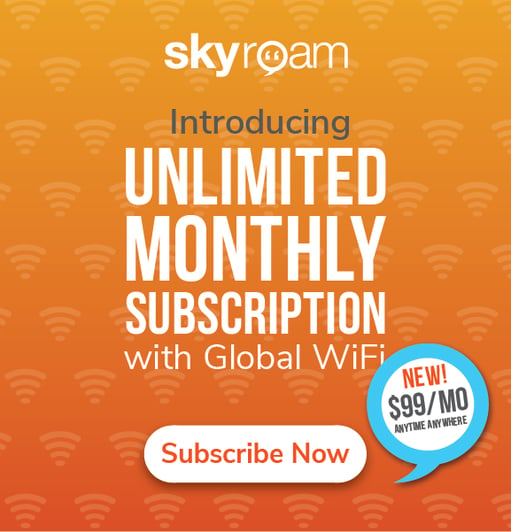 After listening to feedback, we're excited to announce a monthly subscription option to meet a top need for continuous mobile WiFi on-the-go. The new Monthly Unlimited Global WiFi Subscription provides affordable rates for longer trips or continuous connectivity with Skyroam's same contract-free model. This option offers a secure, seamless global data network without any SIM swapping - making it easy for people to hop from one country to the next. 
Perfect for Frequent Travelers or Anyone On-The-Go
Whether navigating international travels, being productive on your daily commute, or keeping the kids entertained during family road trips, Skyroam ensures an enjoyable mobile experience without missing a beat. It is available to both Skyroam Solis and Skyroam Hotspot customers. 
How Does It Work?
Skyroam customers can start the 30-day monthly global WiFi subscription anytime. But, you also can unsubscribe and return to the standard 24-hour Daypass model or GoData. It is very flexible!
Once purchased, there is no activation necessary. Your 30-day connection immediately starts, allowing you to get on-demand access to the best mobile WiFi speeds available worldwide.
How Much Does It Cost?
It is available at $99/80€ per month and it is a recurring monthly subscription.
How To Get The Unlimited Monthly Subscription Option: 
1. Login to your account at a.skyroam.com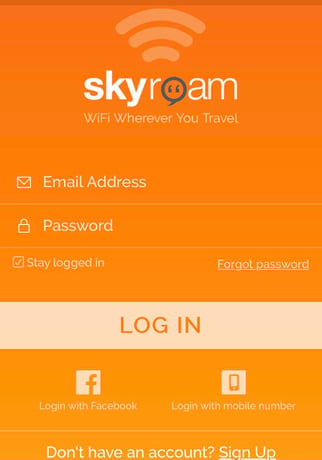 2. Visit "Buy Daypasses" page, select the top option "Unlimited Monthly Subscription"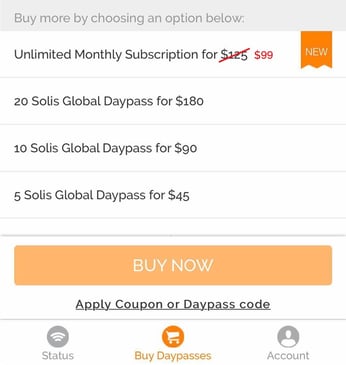 3. Click "Subscribe Now"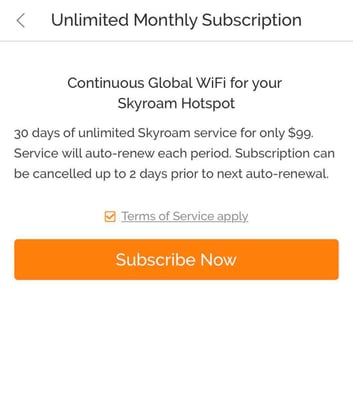 4. And that's it! Your Unlimited Monthly Subscription is now active!
---